Posted by The Crew on Dec. 7, 2016, 8 p.m.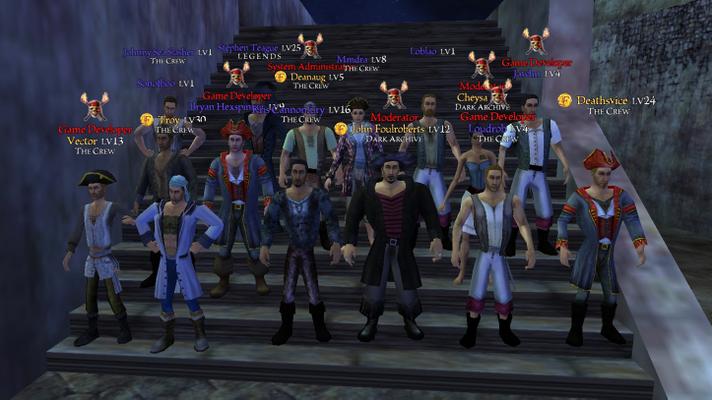 Ahoy Everyone!
The Crew has some very exciting news to share with you today. Right from the start of this project, we have received an overwhelming amount of support from you all, and for this we will remain forever grateful. As you read this post, keep in mind that this project would have never been as successful as it is today if it were not for your collaboration. Now, without further ado, please cue the drum roll…
The Legend of Pirates Online will open its Semi-Open Beta stage of testing on December 9th, 2016 at 3 PM EST!
Yes, you read that right mate! The wait is over. Over these past few weeks, we have been working diligently with the feedback we received from Alpha and ensured your Beta experience will be even better. A tremendous amount of progress has been achieved in key aspects of the game. This includes: Sailing, Questing, Enemy AI, Invasions, Looting, etc. All of these will be included in Beta. As we add new features, we will report them in detail on our Release Notes page so that you can keep track of everything that's new to The Legend of Pirates Online!
We cannot wait to see you all in the Caribbean once again. In order to access the game, you will need either a Key which allows you to play the game for an unlimited amount of time, or a scheduled PlayTime slot which will allow registered users to play the game for 3 hours straight. We will open access to the PlayTime system on December 9th, 2016 at 12 PM EST. Beta Keys will continue to be distributed through contests. They will also be obtainable through more… hands-on activities in the future.

Take care mates! We will see you very soon!
The Crew @ TLOPO
Community content is available under
CC-BY-SA
unless otherwise noted.