Posted by Captain Tobias Sternmorgan on July 3, 2019, 4:30 p.m.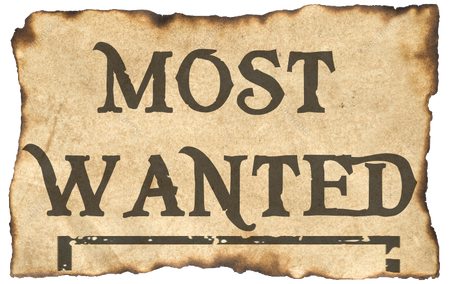 The Keepers of the Code need your help! Pirates are encountering new bosses joining Jolly Roger's ranks. But, many have never been seen before and could appear anywhere! We're offering bounties to any bold pirate who can hunt them down!
Undiscovered bosses are listed on the Pirates Online Wiki with a Most Wanted header. Between now and July 31st, if you can find one of these Most Wanted bosses and post a portrait of them, you will receive a Redeem Code for a special item!
- Find 1 Most Wanted Boss and receive a special tattoo!
- Find 5 Most Wanted Bosses and receive a special Bounty Tracker Bandana!
- Find 10 Most Wanted Bosses and receive a special Master Hunter Bandana!
Go to the Wiki, locate the Boss' article and post your portrait in Comments below. Be sure to give your pirate's name, level, and guild. To make a good portrait, you will have to get dangerously close.
Then, press F9 (CMD9) to capture their image. Portraits are storied in the TLOPO/Screnshots folder. Do NOT press F12 to disable the HUD, because it will remove the Boss' name from sight.
For Mac users, hold down Shift-Command-3. The image will become a .png file on your desktop.
Once ye've submitted your picture, a Pirates Online Wiki admin will reply to your post with a redeem code that only you can use - so don't worry about other pirates snatching it up.
To redeem a code, go into your inventory and press the "Redeem Code" button.
Community content is available under
CC-BY-SA
unless otherwise noted.