Posted by The Crew on 2019-06-13 15:30:00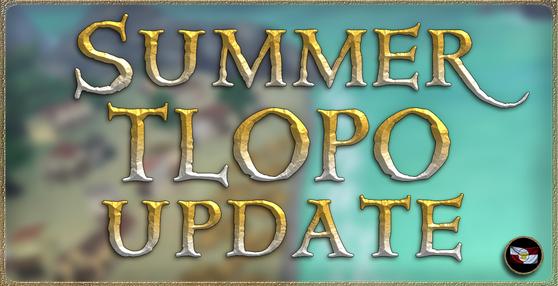 Now for the big reveal! We've loved reading all your guesses this morning, and some of you got it right! Cannon Defense is now live! We know how long you've been waiting and we always thank you for your patience.
A lot of work was put in by the team to test and fix countless bugs.. You can see a full list of the fixes on our release notes page.
We've also implemented some minor changes to Cannon Defense, we think you'll love to have breaks every ten waves, and if you don't? Just click "Ready!"
Many fan-favorite Cannon Rams have made their long awaited return! We know you've all been dying to have the Revenant Ram to gain an upper hand in Privateering! We know how much of a big deal this is for all you privateers out there.
Also included in this update? The vast majority of potions are now functional including boosts to your experience and damage. Special potions like Jack's Brew are also fully-functional, you should see it surface soon...
If you missed our Cannon Defense trailer, check it out below!
We tested Cannon Defense extensively to weed out most of the issues; however, with many players now online, more issues will pop up. As always, please report them to us! We'll work hard and fast to fix them!
We're so happy to finally release Cannon Defense! See you all in the Caribbean!

~ The Crew @ The Legend of Pirates Online
Community content is available under
CC-BY-SA
unless otherwise noted.