Posted by The Crew on Oct. 30, 2019, 8 p.m.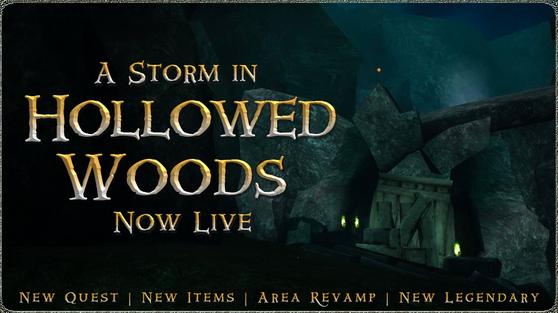 Help Myrna the Gypsy stop a malevolent force from breaking out in a New Quest: Storms in Hollowed Woods.
Available to pirates notoriety level 40+ who have completed the quest "Haunting in Hollowed Woods," you'll learn more about The Watcher and the origins of Hollowed Woods, defeat a New Boss, and discover a New Location: Hollowed Woods Town Hall. Plus there are other new redesigns in the Hollowed Woods, see if you can find them all!
Two new weapons are now availble to loot! A New Legendary Weapon is now lootable from the new boss, but only once the new quest is completed!
Will luck blow your way and allow you to loot the New Famed Grenade: Breath of Hollowed Woods? Find it anywhere in the Caribbean while Hollowed Woods is still open!
Do you feel like getting in on the festivities for this Halloween? Stop by Fairbank's shop in Hollowed Woods and purchase the new outfit,  Candy Corn Jester. Don't fool around and miss this one!
Also: You can now rename your ships! Visit any Shipwright to do so!
Can you survive this new storm? Check out the release notes and log in to find out!
Community content is available under
CC-BY-SA
unless otherwise noted.