Posted by Kat Repperson
Dec. 31, 2018, 7 p.m.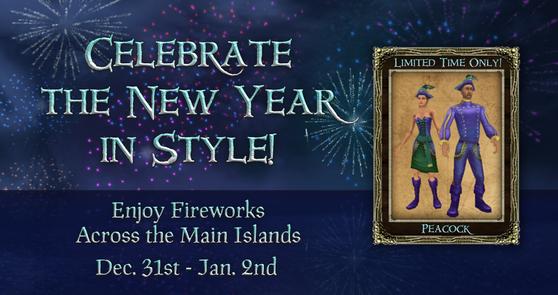 Ahoy, mates!
Kat Repperson, your friendly neighborhood Peddler here! Don't mind me, just fightin' off the undead here in Las Pulgas! I'm not busy at all! Please... please come visit me! Business has been so scarce! Anyway, enough of the shameless plug. Here's what I've come to talk to ye about...
It be New Year's Eve! Fireworks abound! Visit Tortuga, Port Royal, or Padres del Fuego at the top of the hour to view them in all their splendor!
On top of that, us Peddlers be sellin' a special New Year's Day outfit, but only for a limited time!
This event be lastin' from today, December 31st, to January 2nd at 11:59 PM Eastern.