Posted by The Crew
Oct. 22, 2018, 8:30 p.m.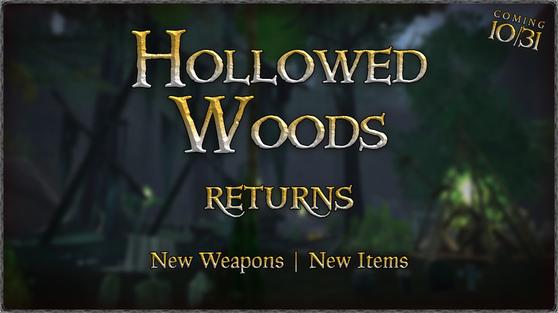 Ahoy, all!
It be that time of year again. Halloween draws near. Evil forces are brewing in the depths of Port Royal's jungle. When Halloween night draws near, they'll break out once more. Hollowed Woods will return on October 31st.
All your favorites from last year will return! Players can pick up A Haunting in Hollowed Woods from Anne Goldsilver on Port Royal, and collect bones to turn in for new goods.
Over the coming weeks, we'll be introducing new weapons, clothes, and experiences in Hollowed Woods. Stay tuned!
We'll see ye all there at midnight EST on October 31st when the entrance to Hollowed Woods opens up in King's Run.
Do ye dare to enter?
Community content is available under
CC-BY-SA
unless otherwise noted.