Posted by Maria Lockspinner
Dec. 22, 2018, 10 p.m.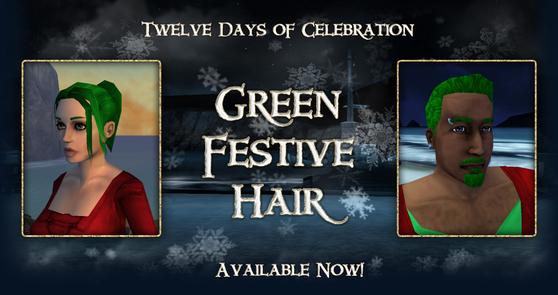 Good day to ye friends! Maria Lockspinner here, barber on Tortuga. I bring good tidings just in nick of time for this Holiday Season. Our suppliers were able to procure that rare dye that ye all covet so much. It be perfect for this time of year, very festive if I do say so myself. Just stop on by any of us barbers' shops ye may be near and get yer GREEN HAIR. Ye better hurry up if ye want to show off yer Holiday Spirit at yer next gathering, supplies be running out fast!
Happy Holidays to ye all!