Posted by The Crew on Oct. 19, 2019, 10 p.m.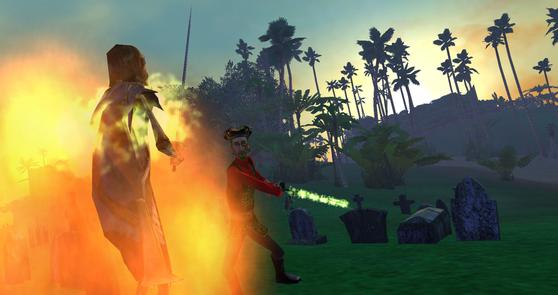 Ahoy, all!
Behind the voodoo magic of The Legend of Pirates Online, there is a strong, dedicated, and talented team working to keep the Caribbean waters smooth. This blog post is the first of many in a new Blog Series where will be highlighting each position on the TLOPO Crew. Today's post is all about our Video Editor position.
Video Editors are a core part of the Multimedia Department at The Legend of Pirates Online. Our editors work closely with multiple other departments on the team, such as Game Development, Content Development, and Quality Assurance.
We have prepared a video that shows behind the scenes footage of exactly how our Multimedia Department produced the Capture the Chest Trailer!
As a video editor, you will be working alongside other TLOPO crew members, playing a key part in creating an all-new brand for TLOPO; while still paying homage to the original game's style.
If you feel like you'd be a fit for this opportunity, sail on over to our Career Portal and send in an application. We are also accepting applications for the following positions:
Web Development

Back-end Developer
Front-end Developer
If you haven't seen the Capture the Chest Reveal Trailer, be sure to check it out now! CTC will be coming later this Fall.
Community content is available under
CC-BY-SA
unless otherwise noted.