Posted by The Crew on June 23, 2019, 7:30 p.m.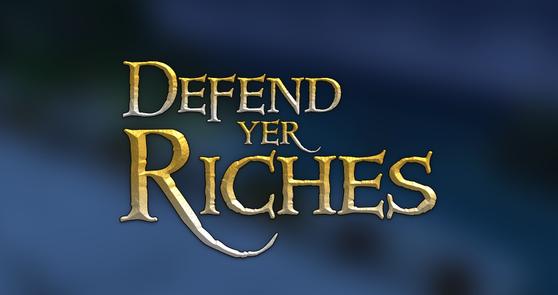 Hope you all have been enjoying the new and old features of Cannon Defense!
As before, this minigame has waves of bandits coming to steal a hoard of gold. Progress through waves, leveling up your Navy Cannon to unlock new Navy Cannon Ammo specific to Cannon Defense, including Mine, Cold Shot, Bait Shot and Firestorm. A complete list can be found on the Wiki.
Upon reaching Cannon Defense skill level 20, you will gain a special Golden Repeater Cannon. A reminder, these Cannon Defense skills will reset once you leave that game. Anyone who is inactive for 5 minutes will automatically be booted from Cannon Defense.
A new feature to Cannon Defense is a 90 second break every 10 waves. Even the toughest pirates need a wee break to stretch, get a snack, etc. You'll see a summary of the game thus far with new buttons to click when you are ready to continue. Just click the ready button when you are ready, and the game will continue either when everyone has clicked the button or the time has run out.
Periodically, you will be rewarded with Cannon Rams, Navy Weapons, or Tonics. The cannon rams can be used on the High Seas and in SvS. Yes, the Revenant Ram with Infinite Fury has returned! The Navy Weapons rewarded will primarily be Bayonets.
Cannonmasters are located just outside Fort Dundee across the bridge and to left, just inside Fort Charles, and just inside the Tortuga Graveyard entering from the main part of Tortuga. If you cannot find them, look for the cannon icon on the minimap and above their heads.
Cannon Defense is more fun with a crew of 4, gather some mates and see how far you can go! Thank you for waiting so long for this to return and happy piratin'!!
Community content is available under
CC-BY-SA
unless otherwise noted.