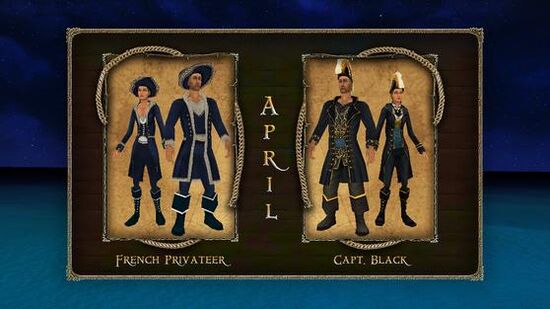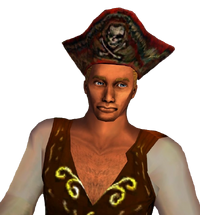 Posted by Rococo Ricky on April 1, 2022, 9:30 p.m.
Ahoy, ahoy pirates!
Tis' been quite a month here on Bilgewater, with so many new faces comin' and goin'! My peddler stand has never been busier! You has my gratitude, mates, for giving me all this new business!
I wanted to let you know about the new offerin's this month. Not just from me, but all the peddlers here in the Caribbean.
The classic Capt. Black is back. Gotta' love that gold trim and that HAT!. But, if you're lookin' for color, look no farther than the French Privateer. That sapphire blue set and the silver trimmin' just sets it off! I'll have plenty of both until May 31st.
I still has some Capt. Blood and Emerald Duelist outfits in stock too, but you only got 'til April 30th to grab those. You can visit any peddler in Port Royal, Tortuga, Cuba or Padres del Fuego to get these deals, but you know you'd rather come see me here on Bilgewater.
Have a safe journey here mates and may the wind be at your back!