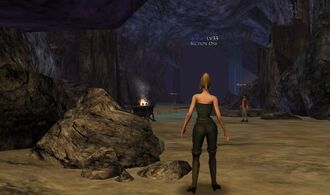 The Thieves' Den is a cavernous area under the island of Tortuga that holds a few critters, as well as a small Royal Navy outpost, featuring a few officers and some EITC Thugs. Farther in, there are some undead as well, so watch your back.
There's a good cutlass and voodoo doll area for low and medium-levels. Outside the outpost, are low-level Navy, skeletons, bats and scorpions for beginners to hack at. You can use your pistol, but it is limited to Jolly's lowest servants.
Enemies
Critters
East India Trading Co.
Skeletons
Bosses
Characters
In addition to the Navy and EITC, several pirates can be found in the Den.
Quests
Dig Spots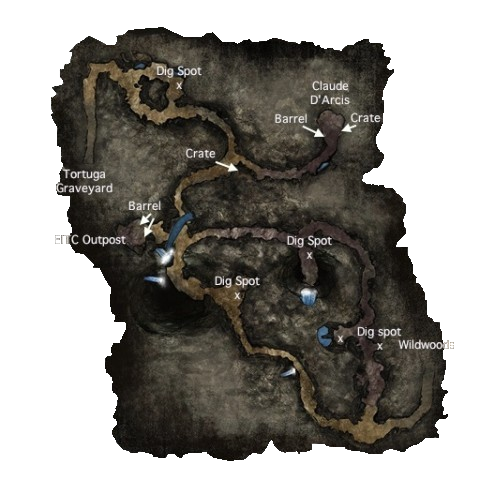 Community content is available under
CC-BY-SA
unless otherwise noted.