Mood Rock refers to a known graphical glitch present in The Legend of Pirates Online from September 2015 to May 2017.
The glitch describes a phenomenon in which many surfaces, most notably a boulder upon a rock wall beside modern Fort Charles, would change color throughout the day -- much like the stone of a mood ring. The glitch first appeared in version tlopo-alpha-v1.0.0.
The existence and eventual removal of the Mood Rock spawned countless memes on the game's community forums, and even a novelty forum account. The hashtag "#BringBackMoodRock" was created in an attempt to persuade the game's developers.
In Legend of Pirates Online, the Mood Rock was removed as part of release tlopo-rc-1.0.0.
The community response to the removal of the Mood Rock prompted the TLOPO developers to hide a new color-changing rock somewhere inside the cave of Forsaken Shallows. It has been unofficially dubbed "Mood Stone."
There is also a small Mood Rock located in the Secret Trading Outpost, as seen in the picture below.
Game Notes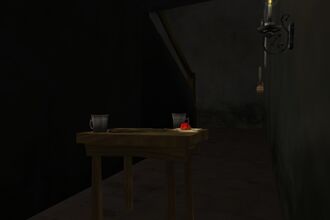 The bug was a result of an error caused by island shaders.
Following the removal of the Mood Rock, several other surfaces affected by the bug were given unofficial names by the community, such as "Sister Stone". It is unknown how many surfaces were affected in total.
This bug and many others are commonly used to identify derivatives of leaked early-TLOPO code.
The "Mood Stone" in Forsaken Shallows uses an animated texture rather than shaders.

The same is true for the small Mood Rock under the stairs of Howe's Harbor Hangout and on a crate in the Secret Trading Outpost.

There remain purple leaves in some trees in the game, however these appear to be unrelated to the island shader bug.
Gallery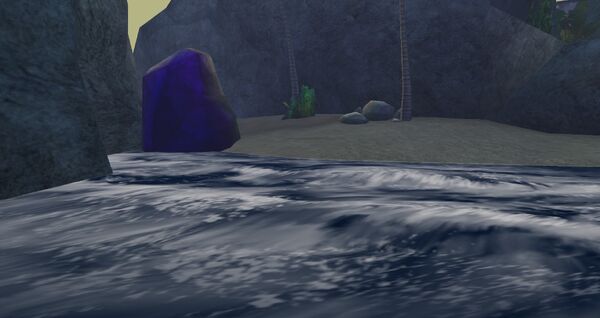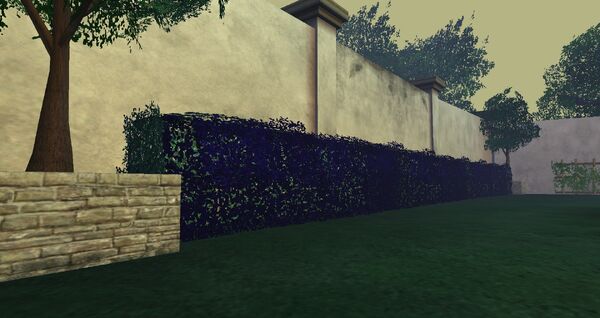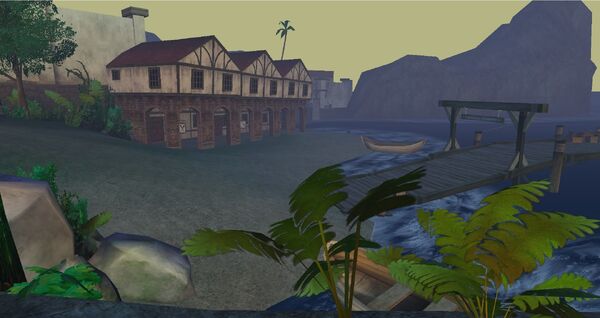 Community content is available under
CC-BY-SA
unless otherwise noted.