Malicioso is a Giant Scorpion Boss, living in the Wildwoods on Tortuga, guarded by a nest of many other scorpions. He is seen at Level 2-5.
When appearing at level 5, he can be dangerous to newer pirates who have early quests in the Wildwoods, but a mere pest for higher level pirates. Beware that the other scorpions in the area are very aggressive.
Game Notes:
Malicioso will respawn by his tree nest in the middle of the Wildwoods every time.
He replaced the previous boss, Venom Lash, who has moved on to Rumrunner's Isle.
His name (pronounced ma-lee-cee-o-so) is a play on the word Malice (The intent to do evil or harm).
Location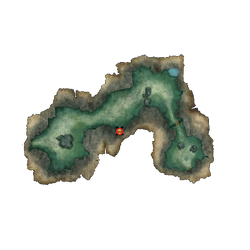 Community content is available under
CC-BY-SA
unless otherwise noted.