Ahoy! This be your information resource for Pirates of the Caribbean Online & The Legend of Pirates Online, a former game and its recreation. Both are based on Walt Disney's Pirates of the Caribbean films, rides, and characters.
Anyone can edit any page here, and we encourage you to join us! If you find something that can be improved, either in content, grammar or formatting, feel free to fix it! Just please make sure it follows our Policies. If you have any questions about the wiki or helping out, you can ask one of our Administrators.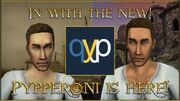 The TLOPO Development team created their own Python language compiler to work with the Panda3D graphics engine! This was because any server software Disney created to run Pirates Online was completely unavailable for them to use. Pypperoni is now an open source language for any programmer who wants to use it. Read More
Did You Know?
.... that POTCO was released on October 30th at 11:50 PM PST 2007?
.... that POTCO was closed on September 19th at 12:00 PM PST 2013?
.... that all the members of the Royal Navy Guild had their notoriety exactly 20 levels higher than their weapons?
.... that POTCO was a runner-up for the best MMORPG of 2009 by Beckett Online Survey?
News Blog
Archive
Ahoy, everyone!
Our Fall Update is now live! This update has tons of new features, multiple redesigned game locations, thousands of bug fixes across the entire game, several rewrites of existing featur…
Posted by The Crew on Sept. 19, 2020, 7 p.m.
Ahoy, everyone!
We know it's been a while since you've heard from us, but rest assured we're hard at work on a variety of things. Our next update will have …
Posted by Unknown on Sept. 12, 2020, 4:30 p.m.
"Pirates, beware! 
I found this here 'ere note by the stool of a three sheets to the wind officer knave with a white wig. Must've fallen out of 'is red co…
Pirates Online Wiki is not associated in any official way with the Walt Disney Company; its subsidiary, Disney Interactive; or any additional subsidiaries or affiliates.
The characters as well as "Pirates of the Caribbean" are TM and © (copyright) The Walt Disney Company, Jerry Bruckheimer Films, and their related entities.
Community content is available under
CC-BY-SA
unless otherwise noted.