Ahoy! This be your information resource for Pirates of the Caribbean Online & The Legend of Pirates Online, a former game and its recreation. Both are based on Walt Disney's Pirates of the Caribbean films, rides, and characters.
Anyone can edit any page here, and we encourage you to join us! If you find something that can be improved, either in content, grammar or formatting, feel free to fix it! Just please make sure it follows our Policies. If you have any questions about the wiki or helping out, you can ask one of our Administrators.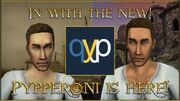 The TLOPO Development team created their own Python language compiler to work with the Panda3D graphics engine! This was because any server software Disney created to run Pirates Online was completely unavailable for them to use. Pypperoni is now an open source language for any programmer who wants to use it. Read More
News Blog
Archive
Posted by The Crew on March 17, 2021, noon
Ahoy, everyone,
For quite some time we have read your suggestions and wishes for more emotes. We are so happy to bring a lengthy list of new emotes to you in up…
Posted by The Crew on March 15, 2021, midnight
Ahoy, everyone!
The day has arrived! Our long-awaited Spring Update is live! Welcome to 1.4! We've been working on this patch for quite a while now, and we'…
Posted by O'Malley the Shipwright on March 5, 2021, midnight
Top a' th' mornin' ta' ye, mate. Aye, ye repairs are all done. Boat's as shipshape as a craftsman kin make her. No, I can't get th' green co…
Pirates Online Wiki is not associated in any official way with the Walt Disney Company; its subsidiary, Disney Interactive; or any additional subsidiaries or affiliates.
The characters as well as "Pirates of the Caribbean" are TM and © (copyright) The Walt Disney Company, Jerry Bruckheimer Films, and their related entities.
Community content is available under
CC-BY-SA
unless otherwise noted.