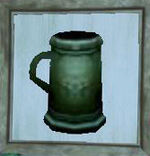 King's Arm is a tavern on the island of Tortuga. It was located at the far end of town. Now, after the rebuild of Tortuga, it is located right off the beach, near the main dock.
Players can play Poker or Blackjack here or pick up Fortune Quests from bartender Johnny McVane. A couple of regulars include Andrew Bowdash, the mad 'king' of Tortuga. You can even ask the musician, Mych Swain, to play a little theme song for you. King's Arm is usually packed with pirates (Abassa). So if you're looking for a quiet place to get a drink, don't pick here! King's Arm is named for "King" Andrew Bowdash and his hook arm (which he lovingly refers to as his "scepter"). To clear Ofrill's debts, the player must retrieve the hook arm from Captain Billington and perform other actions as an envoy for "King" Bowdash.
Location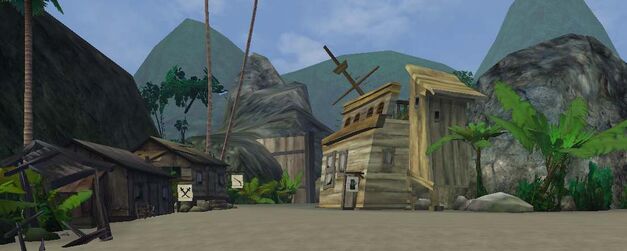 Inside
Community content is available under
CC-BY-SA
unless otherwise noted.