Drench is one of the two twin Spout Bosses found deep in the Forsaken Shallows on Isla Tormenta. He and his brother Drizzle are two of the most dangerous enemies in all of the Caribbean.
Threat
Drench is a Level 50 boss
He has 71,250 HP, much higher than other Spouts
Drench uses all Voodoo Doll attacks
Even alone, Drench is lethal to nearly all pirates but his brother is always nearby.
Location
Drench can be found at the far end of the Forsaken Shallows.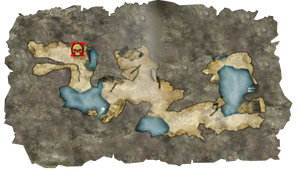 Game Note
Drench was not part of the original Pirates online game, but was added along with the Shallows to The Legend of Pirates Online.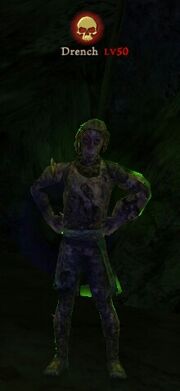 Community content is available under
CC-BY-SA
unless otherwise noted.