| | | |
| --- | --- | --- |
| | THIS ARTICLE OR SECTION IS UNDER CONSTRUCTION! | |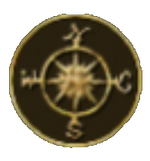 Completing the various challenging quests in the Caribbean not only grants Notoriety, Experience Points and Gold but in some case special Quest Reward Items.
These items, be they weapons, tattoos, clothes etc. are sometimes sold off or accidentally discarded by pirates. Some special bonus items may also not have been earned while the pirate was undertaking the original quest.
A group of TLOPO merchants saw a golden opportunity for themselves and set up in various shops around the islands to sell these Quest Reward Items. Their one stipulation is they will only sell Quest Items to a pirate who has already completed the quest. However, they will offer Bonus Items to those pirates at a much inflated price.
Reward Vendors
Quest Reward Vendors can be found in practically every tailor, gunsmith, blacksmith, tattoo artist and jewelry shop on the main islands. Each one offering items specific to the type of store they're in.
Bladed Weapons
Working out of the various Blacksmiths across the Caribbean, these vendors offer a selection of sword and dagger reward items.
Firearms
These vendors can be found in gunsmith shops on the main islands. These sell a selection of handguns and explosive rewards.
Voodoo Weapons
Voodoo Weapon Reward Vendors do not work out of shops, but rather set up their own stands in island market areas. Likely other gypsies don't like them horning in on their business. You can find them on the island maps.
Clothing
Selling various rewarded clothing items, these vendors work out of tailor shops.
Adoria's Family Set

Adventure Cavalry Hat
Adventure Riding Coat
Adventure Top
900g
1,000g
1,200g

Adventure Vest
Adventure Capris
Adventure Belt
1,500g
1,500g
700g

Adventure Short Boots
Adventure Tank
Adventure Open Vest
400g
1,200g
1,500g

Adventure Breeches
Adventure Boots
700g
400g
Pirate Life Set

Recruit Bandana
Recruit Top
Recruit Capris
400g
500g
700g

Recruit Sash
Recruit Short Boots
Recruit Long Sleeve
150g
400g
500g

Recruit Trousers
Recruit Boots
700g
150g
Clothing Fit for a Pirate

Travelers Ostrich Hat
Traveler's Vest
Plain Traveler's Shirt
700g
700g
1,200g

Traveler's Belt
Travelers Trousers
Travelers Boots
300g
700g
600g

Travelers Cavalry Hat
Travelers Loose Vest
Plain Traveler's Top
700g
700g
500g

Travelers Belt
Traveler's Capris
Traveler's Tall Boots
300g
700g
800g
Miscellaneous

Crossbones Cap
Magenta Ostrich Hat
Purple Cavalry Hat
150,000g
150,000g
150,000g
Jewelry
Gems and trinkets sometimes get lost along the way, so these vendors (working out of various Jewelers stores) can sell you that replacement item.
Tattoos
These vendors work out of island Tattoo Parlors to offer a selection of Reward Tattoos the pirate may have decided not to sport when they first won them.
Trending pages
All items (32)
Community content is available under
CC-BY-SA
unless otherwise noted.